11 Super Fun Baby Shower Games That Are Sure to Be A Hit In Your Baby Shower
This post is all about fun baby shower games.
Baby showers can be so tiring to organize, especially for a mom-to-be that's soon to pop. It's understandable that you would want your baby shower to be a success and for all your guests to enjoy themselves. If you are racking your brain to try to think of the best ways to entertain your guests, look no further. This list has all the best baby shower.games that are sure to be a hit at your upcoming baby shower.
Pro tip:
A bunch of these games work best if you have instructions printed and framed for your guests to read. You can print them out yourselves if you have time and to save some money. This is my suggestion, and what I would personally do. However, If you'd rather purchase these digital printables, Etsy is a great resource. I've linked some shops from Etsy that sells the prints so you don't have to design them yourselves.
This post is all about fun baby shower games.
What are baby showers and why have one? 
Baby showers are fun events that bring loved ones together to celebrate the expecting mother and her soon to be child. It can be as simple as having a meal together, or some people opt to have games and other activities during the baby shower that the guests will enjoy. 
Many first time parents host baby showers to celebrate the pregnancy, but let's be real here, there's also another reason why expecting parents host baby showers: in order to help accumulate the items that a newborn baby might need — I mean, let's face it: baby items aren't necessarily cheap!
During the baby shower, the future parents may also get some solicited and unsolicited advice on how to take care of the baby, as well as stories and advice about the impending labour and postpartum. Many guests that have already had babies in the past also end up giving gifts that they found useful when they had a newborn. 
Who organizes the baby shower?
According to Parents.com, baby showers should be hosted by a friend or distant relative (like a cousin or an aunt) to avoid the appearance that the family was simply on a mission to collect gifts. However, in practice, baby showers are usually organized by friends and relatives close to the expecting mother. Other times, the expecting mom herself has a hand in organizing the baby shower and there's no surprise at all. If you're anything like me, you're probably the one organizing everything and making sure everything is pinterest-worthy!
Still, other times, the expectant mom's immediate team at work will throw their own surprise baby shower before she goes away on maternity leave.
Sometimes, church groups or community groups will also throw their own baby shower, again, to celebrate your pregnancy and to help provide you with some of the items that you might need once baby comes. Because you don't know who will be willing to help out with purchasing items for baby, it's useful to have a baby registry completed so that well-intentioned family and friends don't accidentally give you the same gifts.
Who pays for the baby shower?
The person organizing the baby shower typically foots the bill. That means, mama, that if you are planning your own baby shower, you will be the one to pay for everything. However, if you are reading this and planning your sister or best friend's baby shower, you will be the one expected to pay for the baby shower! But don't fret: if you are planning the baby shower along with other friends or family members, you can come to an agreement of splitting the cost with everyone involved.
Where can I host a baby shower?
The short answer is that you can basically host your baby shower just about anywhere, but most people opt for doing it at home. This post goes in depth at other venues you may want to consider for your baby shower.
Order Of Events
Baby shower order of events are usually straight forward in that they usually follow this order:
Cocktail hour – Waiting for guests to arrive. You may want to offer some snacks or finger foods to guests that arrive early while waiting for everyone else to arrive
Lunch/Dinner – Food is served, usually buffet style, and everyone takes this time to mingle some more, and speak with the parents to be.
Games – This is where the fun begins! Once everyone's fed, it's time to start playing games!
Opening of Gifts – This is also the fun part – for the mom to be! She gets to open the gifts in front of everyone!
Farewell – Closing out the baby shower, the parents to be says their thank yous and good byes to guests.
How Can I Make My Baby Shower Fun?
Have you ever been to a baby shower that's so dull, you just want to give your well wishes and get out of there? Well hopefully not! But if you have, you probably want to do the best you can for your guests not to have the same experience.
There are a couple of ways you can make your baby shower fun. First of all, make sure you assign someone to be on the look out to make sure that everyone looks engaged and not bored out of their minds. Of course, as the party host, you most likely would do this anyway, going from guest to guest, and having small conversations to make sure everyone's needs are met. Even though that's the case, you may want to assign another person to do this, in case you get caught up with other things.
Secondly, you can have baby shower games! Games are a great way to break the ice, and have everyone loosen up at the party. At the very least, games are bound to get out a few laughs from your guests!
How Many Games Should We Have In A Baby Shower?
Honestly, there's no set number of games that a baby shower should have. However, you don't want the games to be overkill, and everyone just wishing for the games to end. A good number of games to have at the baby shower is about three to five, so that you can leave guests wanting more.
Top Baby Shower Games To Play:
Now for the fun part! Here are the top baby shower.games to play at your baby shower!
1. Don't Say Baby
How to play: As guests are arriving, give them all a clothespin to pin to their shirt/clothing. When they say baby, whoever hears them can snatch the clothespin from the person who said baby and pin it on on their own clothing. Whoever has the most clothespin by the end of the party wins!
Tip: Leave a jar of clothespin at your entryway with the instructions clearly displayed so that your guests can easily read the instructions. Once the party gets going, make sure to take a second to let guests know about the game so everyone is in the loop.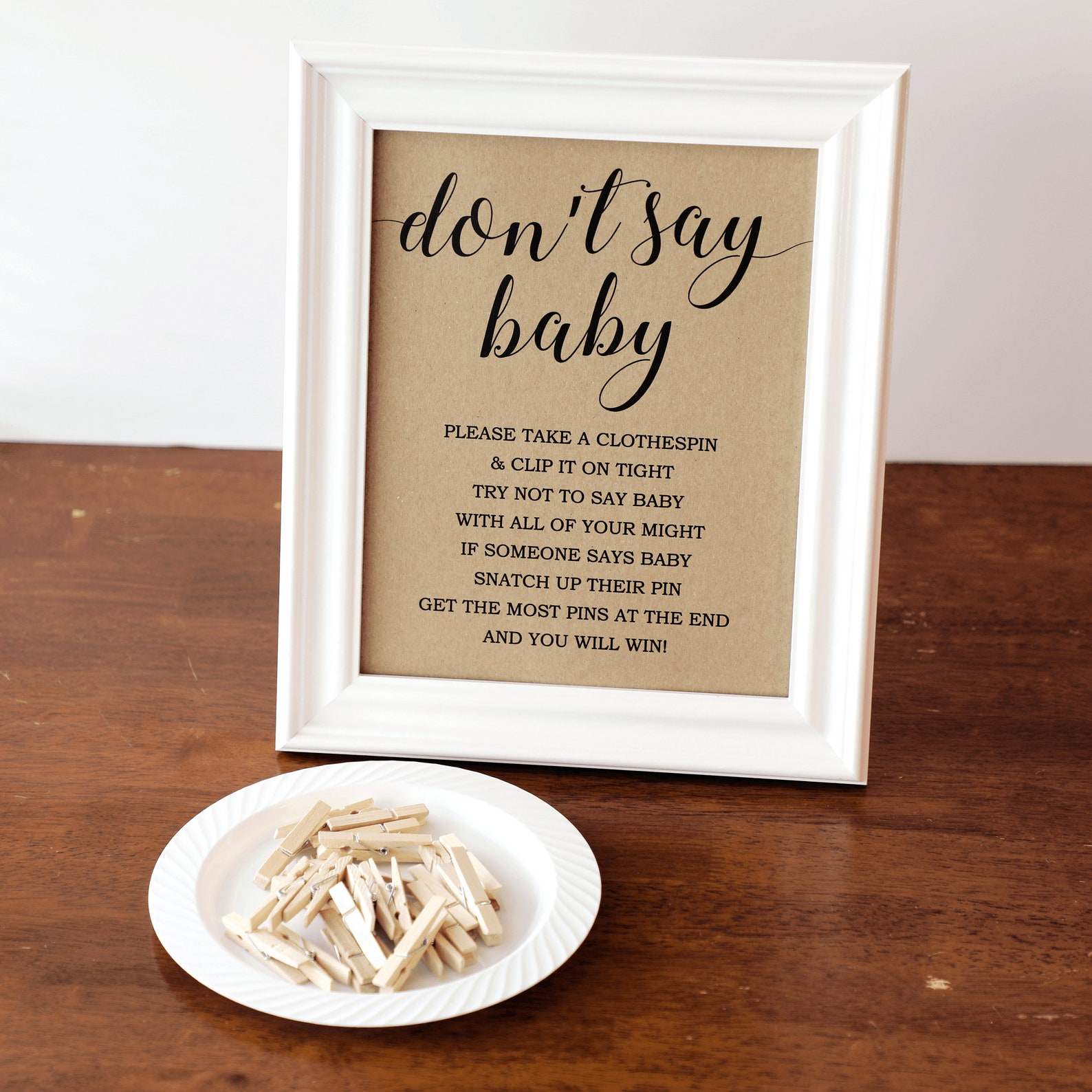 2. Guess The Bump Size
This one's fun! Have a string and scissors available for your guests to cut up the string to how wide they think your belly is. Once all participants have submitted their strings to you, take the strings and measure them against your belly! Some will fall short and other strings will be way too long! Whoever guesses the closest to your belly size wins!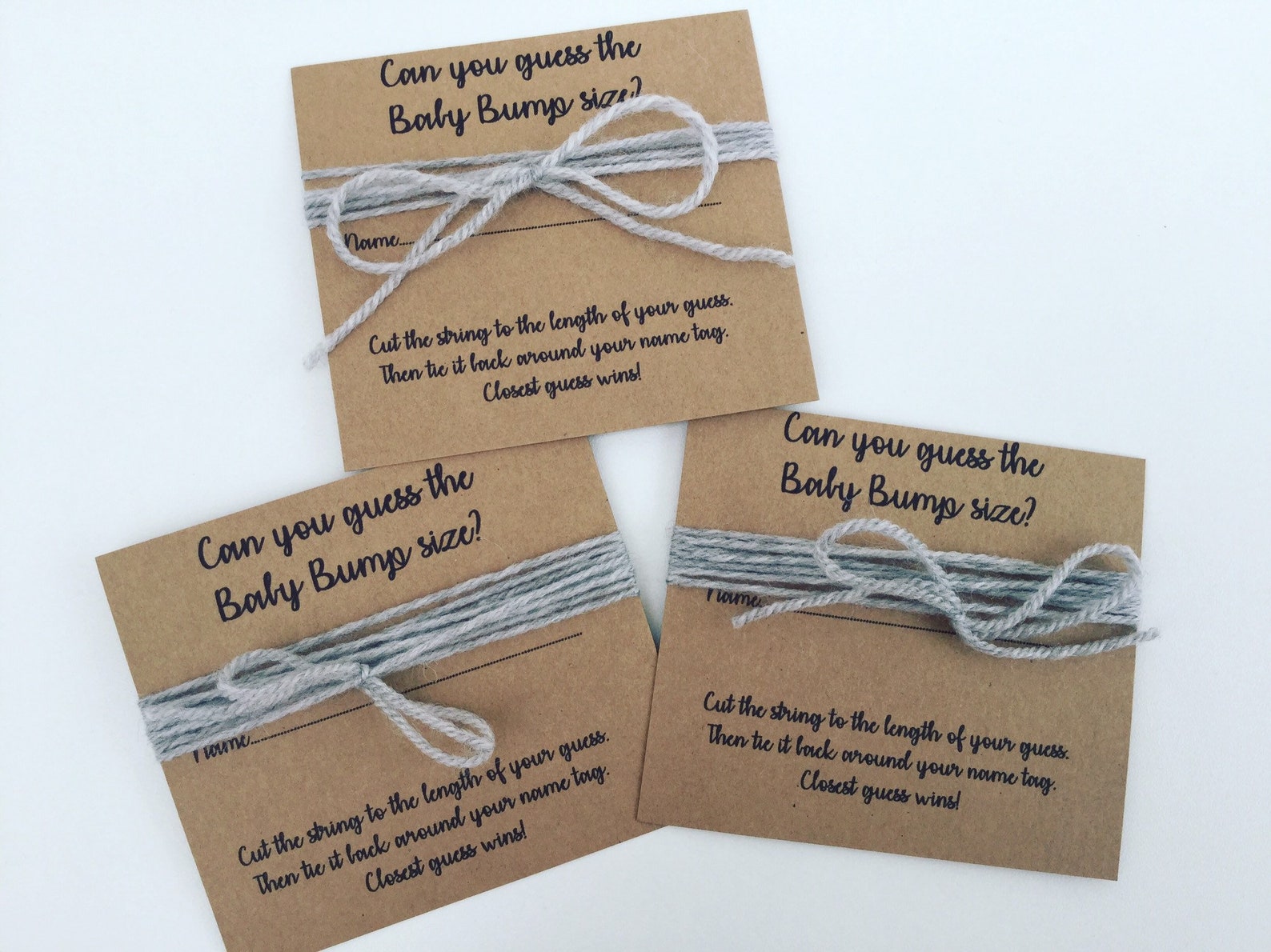 3. Baby Food Taste Test
Your guests that are new parents clearly have an advantage when it comes to this game. To play, have a bunch of baby food out in containers that have no labels. Ask guests to taste them and give their best guess as to what the baby food is made of. This could render a bunch of random guesses and could be a hoot once you reveal what the puree is actually made of!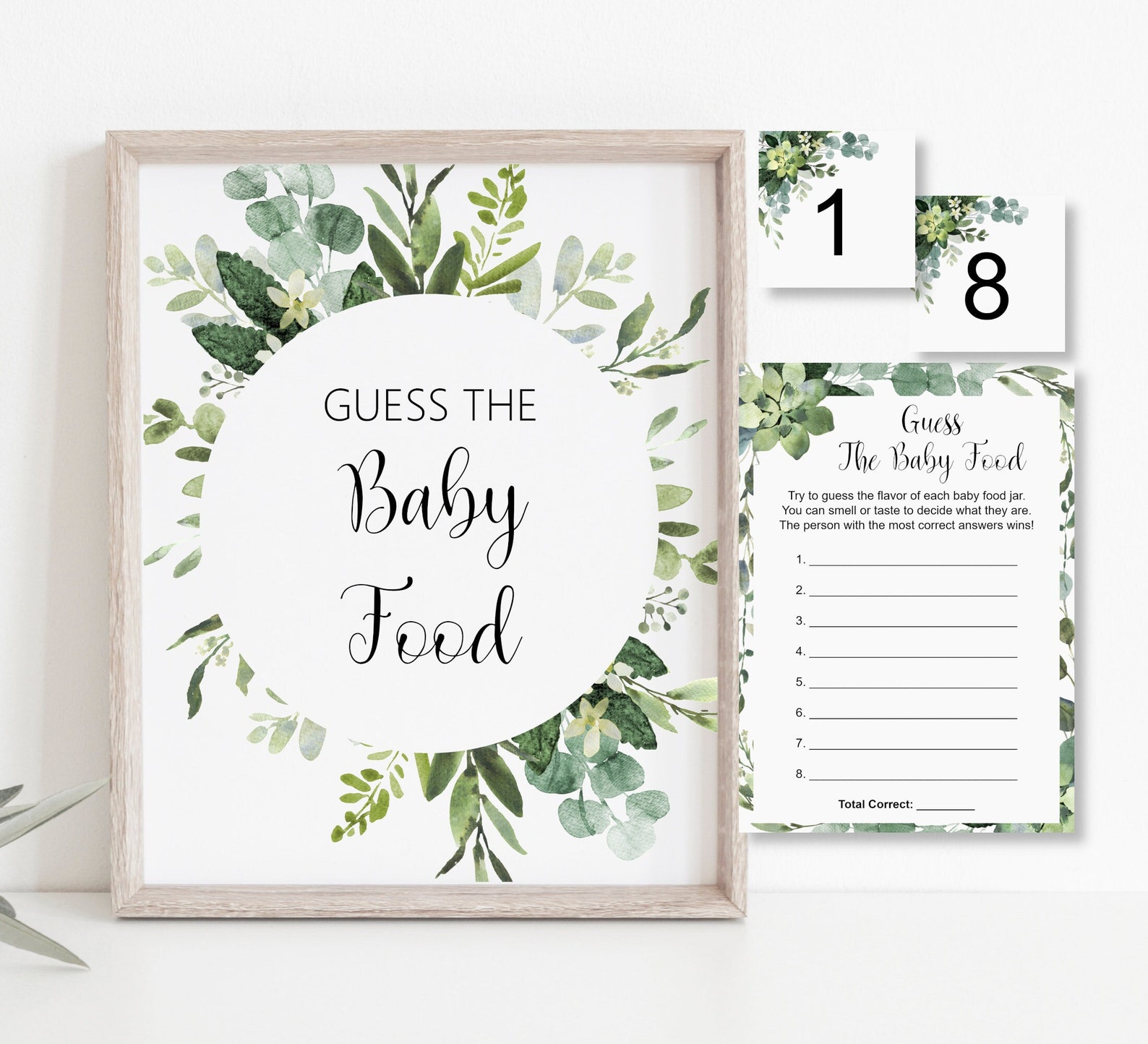 4. My Water Broke
This one is fun! Freeze miniature babies in ice cubes the day before the the party. Once you're ready to play, bring out the ice cubes and give one to each guest/participant to put in their drink. When your guests' ice baby melts, they have to yell 'my water broke!' Whoever's water breaks first wins!
5. Guess The Poopy Diaper
Have about 4 or 5 clean diapers ready for this one!
For each diaper, melt and spread out a different type of chocolate. I suggest using chocolates with different textures for added fun (ie. Oh Henry, Reese's peanut butter cup, Nutella, etc.). Bring out the diapers with the chocolate for your guests to guess what the 'poop' is made of. Your guests can smell the diaper or even taste the chocolate to be able to make their guesses!
6. Guess Baby's Arrival
This one is a classic! Have pieces of paper and pens by your entryway and ask guests to write down their guess of when the baby will make his or her arrival into this world. Ask them to also note down their name. Keep the guesses safe until the baby's arrival, and give the task to your husband or partner to contact the person who guesses correctly once baby arrives!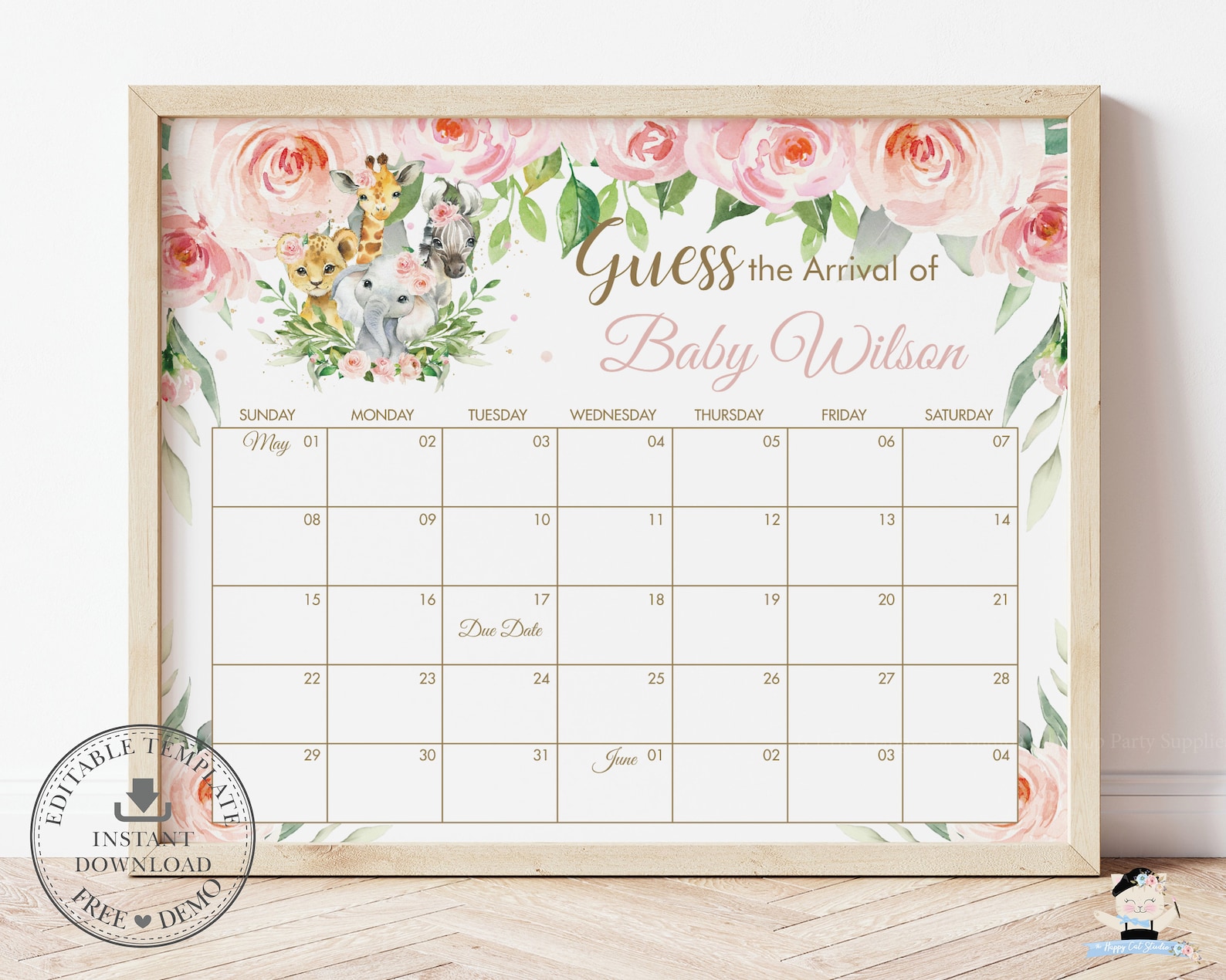 7. Pacifier Hunt
If you have kids attending the baby shower, this one is sure to be a hit. Take a whole bunch of pacifiers (a dozen or more) and hide them all over the house/venue. Once you're ready, or you're well into the baby shower, let the guests know that you've hidden pacifiers all over the place, and whoever finds the most will get a prize!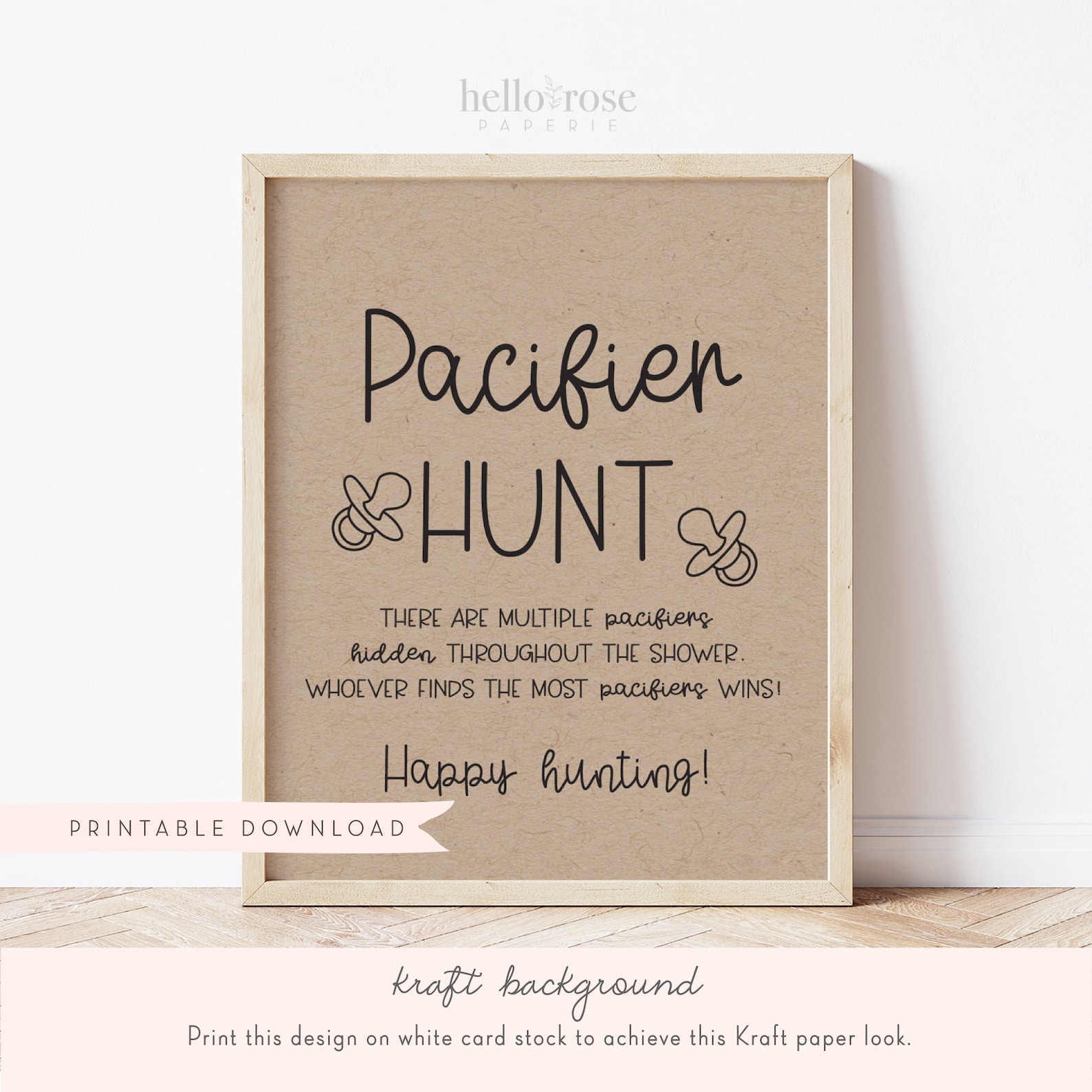 8. Guess How Many Candy In The Baby Bottle
Fill a baby bottle with your choice of candy (I prefer M&M's) and take note of how many you were able to fit in the baby bottle. Ask guests to write down their guess of how many candy they think are in the bottle. Once's everyone's written their guesses, have them give their guesses to you or the host. (Make sure everyone participating actually gives their guesses to you, or their guess won't count!) Whoever guesses correctly, or whoever guesses the closest to the actual number wins!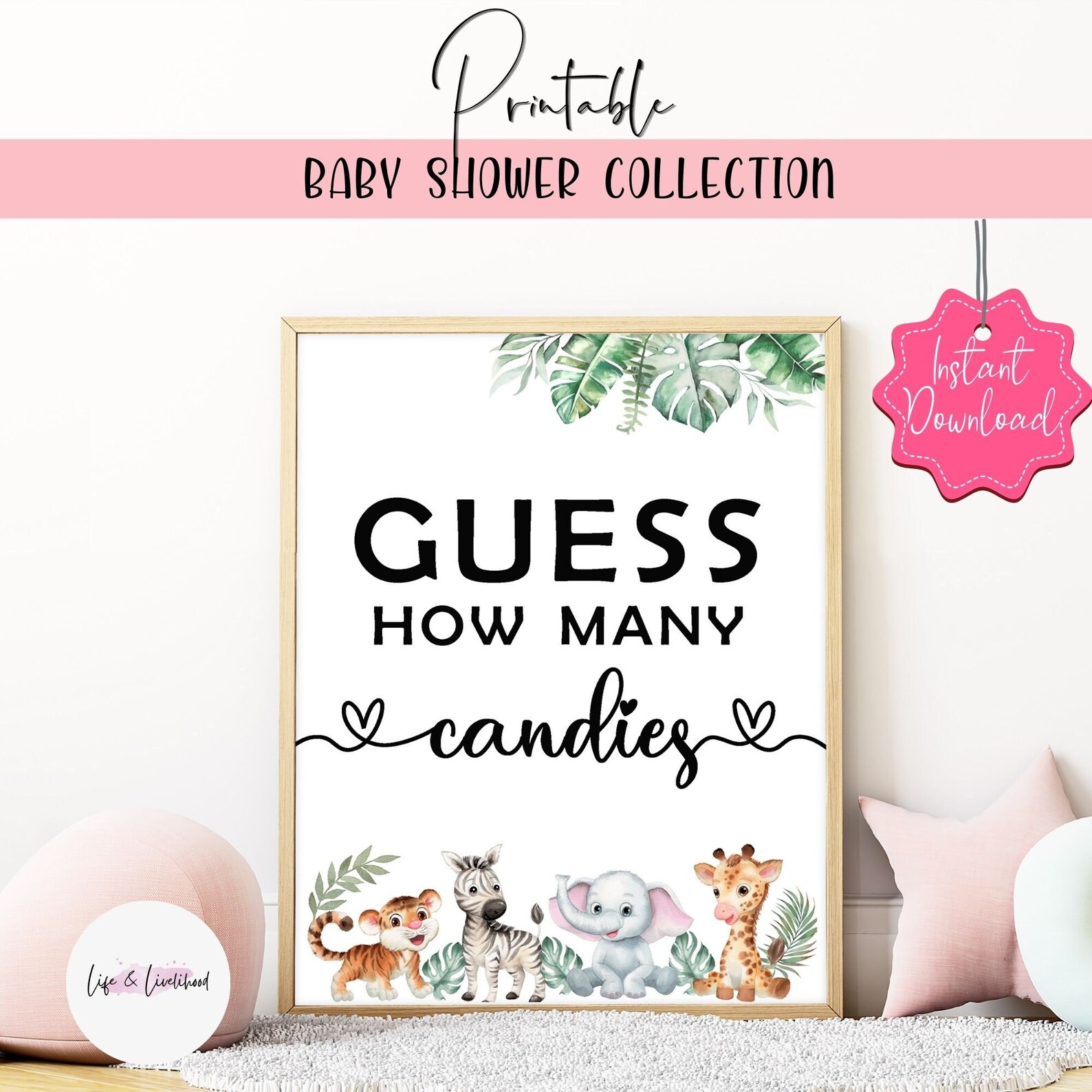 9. "Bring Me" Baby Items
Who doesn't love a good 'bring me' round? Round up everyone and let them know that you are about to play a few rounds of "Bring Me". Write down a list of baby items for participants to bring to you. Whoever brings the items to you the fastest wins!
Here's a sample list of baby related items you can add to your 'bring me' list:
Pacifier
Blue toy
Bib
Diaper
Stroller
Honestly you can say whatever you want, and you don't even have to prepare your list in advance. If you see something unique that only one person has, ask the participants to bring you that item to make it a bit more competitive! Have fun with this one!
10. Baby Care Advice
This one's not necessarily a game, but it's one of those things you'd love to read back on when baby comes. Again, by the entryway, leave pens and paper for guests to write down their best advice for the parents to be. This could be anonymous or not — it's the guests' choice!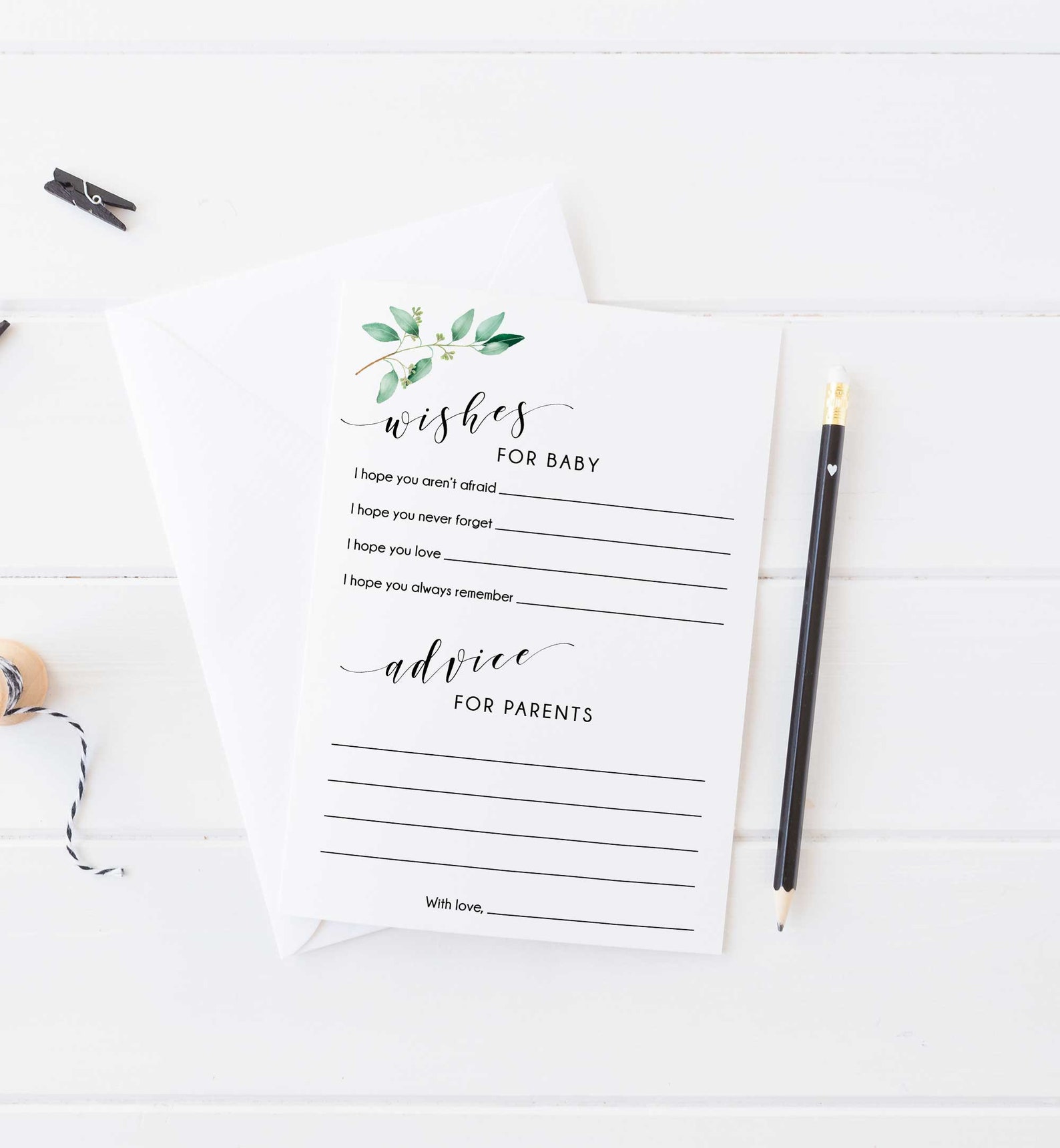 11. Guess The Baby
Before the baby shower, gather a few baby photos of you, your partner and the future grandparents. Make sure to write in the back who's actually in the picture so as not to mix it up. Pin these pictures on a board on the day of the baby shower and ask guests to guess who's who.
What Can I Do Instead Of Baby Shower Games?
Who said games are even necessary to have at baby showers? The truth is, all you need in your baby shower are good food and good company! If you don't want to have games at your shower, that's totally fine!
This post was all about fun baby shower.games.
Have you ever played any of these games before? If so, leave a comment below!
Other Posts You Might Like:

The Ultimate Baby Registry Essentials Minimalist Edition | 14 Items You Absolutely Need in Your Baby Registry

Baby Nursery Ideas Boy | 5 IG-Worthy Nurseries That Will Inspire You In Decorating Your Baby Boy's Nursery

The Only Baby Shower Checklist You Need to Plan For A Super Fun Baby Shower