Most Popular and Most Unique Fall Baby Shower Ideas
This post is all about fall baby shower ideas.
Are you planning to have your baby shower in the fall? Here are awesome fall baby shower ideas that you love. Personally I had my baby shower in the fall and it was perfect!
In this post, I'll talk about all the fall baby shower ideas you can use in September, October and November. I will also show you the DIY fall baby shower decorations I used in my "little pumpkin" baby shower. I will also share my super cute fall baby shower cake that was both cute and delicious! It's such a great idea and you will love it also!
Little Pumpkin Baby Shower for a Baby Girl
As was mentioned, I had my baby shower in the Fall (Oct 2, 2021), which incidentally was also me and my husband's anniversary (two birds with one stone, am I right?). Because it was well into Autumn and my baby was going to be a Fall baby (born Nov. 9, 2021), I decided to go with this theme. Mind you, this is probably the most common autumn baby shower themes, but I didn't mind – we put our own twist to it!
Like most baby showers, the dessert table/gift are turned out to be the centerpiece and most decorated are of our home (we had our baby shower at home). Also, it ended up being our backdrop to many pictures, so it had to look good! We put together the ever popular balloon garland, but I purchased balloon garlands that are pink, rose gold and gold so that it's feminine, but the gold and rose gold will give it a hint of autumn. 
Our cake was also a butter cream cake which was so so good! Not too sweet but not dry either. It was perfect. We asked the person who made the cake to decorate it with little pumpkins to go with the theme. 
Of course, our balloon garland would look so plain if it didn't have a backdrop, and thankfully my mother in law got us this beautiful backdrop from Amazon! It was perfect. 
A few tips when putting together your dessert table (and this can be useful for any types of parties!):
Make sure to prop up the cake on a cake stand so that it takes centre stage.
If you are having cookies, french macaroons, cupcakes, etc, display them on a two tier or three tier serving tray. This one is my favourite:
Don't be afraid to add other "fall themed" decorations in your dessert table to complete the look.
Fall baby shower themes
Unique Baby Shower Themes
If you are wondering what are some unique baby shower themes, I got you covered! Here are some of the most unique baby shower themes that are rarely used:
Woodland Baby Shower Theme
This is such a cute fall baby shower theme, and it's so perfect if you want something whimsical that goes hand in hand with the cozy fall weather. 
Gender Neutral Theme
Gender neutral baby showers have increased in popularity over the years but you'd be surprised to know that it's still not the most popular baby shower theme out there!
Blue Little Pumpkin Theme
In fact, it's so rare that someone has a boy (blue) little pumpkin baby shower that I couldn't find any examples of any! If you do decide to do this, please let us know in the comments below so we can feature you!
Vintage Baby Shower Theme
This is such a cute shower idea and honestly anything goes and you can really make this baby shower theme your own!
Football Baby Shower Theme
It is football season in the US during the fall, so some football fans do end up using this theme for their baby shower, but it's definitely unique and not as popular.
Most Popular Baby Shower Themes
Now, if you are wondering what the most popular baby shower themes are for the fall, I have them listed out below for you!
Pink Baby Shower Theme for Girls
Although technically not a Fall baby shower theme, a lot of people still go with the Pink baby shower theme for girls. It may be that it's the easiest to do with a lot of the decorations readily available (via Amazon or Etsy), but it may also be because it's so easy to make this theme your own. I mean, who says you have to have a run of the mill pink baby shower anyway?
Blue Baby Shower Theme For Boys
Same as the pink theme for girls, this is still the most popular baby shower theme for parents that are expecting a baby boy! 
Boho Baby Shower Theme
This has been such a popular baby shower theme lately and it's no wonder why! It's different and so cute!
Little Pumpkin Theme
Like i said at the beginning, this is one of the most popular baby shower themes for Fall babies, and for good reason! It goes with the festivities of the season and honestly, you can't go wrong with the abundance of pumpkin flavoured everything come September to November!
Fall baby shower decorations
Honestly, I think the absolute best decorated baby showers are the ones that have a cohesive theme, even down to the smallest details! Some of the decorations you may want to include are:
Balloon garlands. Here are my faves:
Add a few touches of Fall: Autumn leaves, jute runner, and lots of pumpkins! 
Little pumpkin garland
Fall baby shower food ideas
If you are looking for what food to serve at a fall baby shower, honestly, anything goes, and it really depends on what type of baby shower you want to have. Do you want to serve only hors d'oeuvres, or do you want to serve actual meals, buffet style? Once you've decided this, you're all good to go! But if you are looking specifically for 'fall inspired food, then here are some of my suggestions:
Turkey
Roast
S'mores
Popcorn
Candied apples
Pumpkin Pie
Apple Pie 
Autumn baby shower dessert ideas
Pumpkin Spice Cake Pops
If you are thinking of putting together a baby shower dessert table, you may want to consider adding in pumpkin spice cake pops to your menu. It's easy to make and is fall in a bite! This recipe from Wholefully is delicious!
Pumpkin Pie
You can of course always buy premade pumpkin pie, but if you have the time, why not make your own? This recipe from Sally's Baking Addiction is our favourite! Don't forget to serve your pumpkin pie with vanilla ice cream!
Apple Pie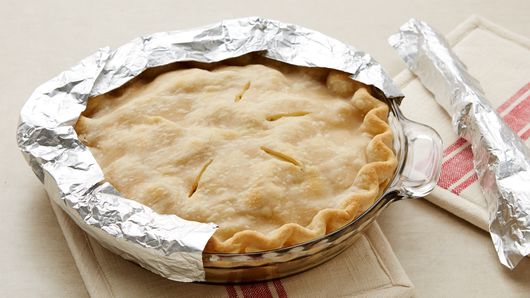 Apples are also such a staple in the Fall! So why not add it to your dessert table? We love this recipe from Pillsbury! Again, don't forget the vanilla ice cream!
Sugar Cookies
Sugar cookies are the best to add to a dessert table because you can really customize them and decorate them as you wish! 
Fall baby shower cake ideas
Butter Cream Cake
This is the type of cake I had at my baby shower and it was so delicious! Butter cream cakes can be so moist and not very sweet at all but just enough so that you will want to come back for seconds! Obviously I am biased here and would totally recommend serving butter cream cake at your fall baby shower!
Pumpkin Flavoured Cake
Nothing says fall better thank pumpkin flavoured anything, so a pumpkin flavoured cake is obviously the winner here!
Fall baby shower drinks
The very first drink that may come to mind when you're looking for Fall baby shower drinks may be a pumpkin spice latte, but come on. That is pretty basic! (LOL) There are so many different types of baby shower drinks you can serve that you can batch prepare so you don't need to hire a barista at your shower to make everyone a pumpkin spice latte!
Here are my favourite drinks you can include in your fall baby shower drinks menu:
Want other ideas for fall drinks you can serve in your baby shower? I love this post that has a round up of awesome fall drinks
Frequently Asked Questions (Baby Shower Edition)
Have a look below to find some of the frequently asked baby shower questions and see if your question is there. If so, head to this post because I answer all of these in detail there!
What is the baby shower party?
How much should a baby shower cost?
How long do baby showers last?
Who pays for a baby shower?
How much should I spend on a baby shower?
How do you plan a budget friendly baby shower?
What is the first thing you do at a baby shower?
This post was all about fall baby shower ideas.
We hope this list helped you figure out what to do in your fall baby shower! Got other ideas? Let us know in the comments below!
Other Posts You Might Like:

The Ultimate Baby Registry Essentials Minimalist Edition | 14 Items You Absolutely Need in Your Baby Registry

11 Super Fun Baby Shower Games That Are Sure to Be A Hit In Your Baby Shower

9 Baby Nursery Essentials You Need To Have For Baby's Arrival