The Best Pregnancy Beauty Products You Need In Your Beauty Routine While Pregnant
This post is all about the best pregnancy beauty products that you can use during pregnancy.
As a future mom, you have probably done your fair share of research on the do's and don'ts during pregnancy. What to eat, what not to eat, activities you can or cannot do, the list goes on. But did you know that there are also do's and don'ts in terms of taking care of your skin during pregnancy?
There are so many changes going through our bodies during pregnancy. As a future mama, we want to give our baby the best start to life, hence why knowing which beauty products we can and cannot use is so important during pregnancy.
And even though we want to do the best for our baby, it is understandable that we also would want to keep a decent skincare/beauty routine and not just throw everything out the window. Well, if this is the case, you've come to the right place.
Also, if you are looking for the best makeup to use while pregnant, click here for a detailed post on my absolute favourite makeup to use during pregnancy and beyond!
This post is all about the best pregnancy beauty products.
Disclaimer: I am not a doctor or dermatologist. The information presented here comes strictly from research. Recommendations in this post are based on my personal experience. If you have any doubts or questions about your skincare routine and which products are safe for you during your own pregnancy, it is best to ask your doctor before proceeding.
Products and Procedures to Avoid During Pregnancy
Before we dive into the best pregnancy beauty products, it's important that we also discuss the products/ingredients that we should avoid during pregnancy. The most common ingredients that we should avoid during pregnancy are:
Salicylic Acid
BHA's (Beta Hydroxy Acids)
Retinoids
Aspirin
On top of these, there are also routine treatments that we should avoid during pregnancy. These are:
Facials that include electronic devices (Microcurrent, HF treatments, and Ultrasound Therapy)
Botox or Fillers
Products That Are Approved For Use During Pregnancy
Ok, now that we've gotten that out of the way, which ingredients can we use during pregnancy? Here's a list that are approved by dermatologists:
Glycolic Acid
Niacinamide
Vitamin C
Azelaic Acid
As always, during pregnancy, always ask your doctor if you are unsure about anything.
Now, let's get to the fun part! I've split the information here in three notable sections: Face Products, Body Products and Hygiene Products.
Best Pregnancy Beauty Products For The Face:
1. CeraVe Hydrating Facial Cleanser
CeraVe is my go-to brand during pregnancy due to its reputation for being gentle on the skin and being developed with dermatologists. This particular cleanser is not only gentle on the skin, which is so important during pregnancy, but it's also hydrating while being able to effectively cleanse the face.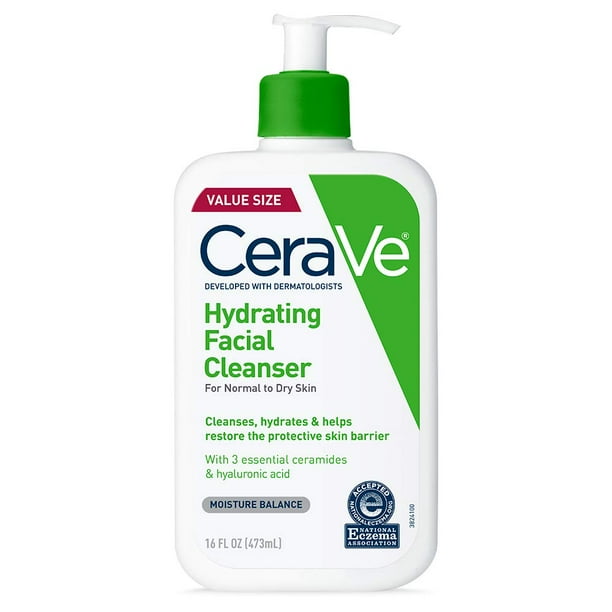 2. The Ordinary – Hyaluronic Acid 2% + B5
At this point in time, I think everyone and their mother has heard of and tried The Ordinary. And if you have heard of it, you are either a fan, or couldn't care less about the brand. Personally, I love The Ordinary brand! It's super affordable and the ingredients are simple and they are transparent about what's in their products.
The Ordinary's Hyaluronic Acid is such a great addition to a pregnancy beauty routine because it's safe for pregnancy and is super hydrating for the skin. Some people may not like it's consistency, but I personally don't mind it. And again, if you want to try the product and end up deciding that the consistency isn't for you, it won't make you feel so guilty because it's offered at such an affordable price point.
3. The Ordinary – Niacinamide 10% + Zinc 1%
Niacinamide is one product that's approved for use by pregnant ladies, and I couldn't be more thankful! I love using niacinamide in my beauty routine because it strengthens the skin barrier while also minimizing the appearance of pores. Not to mention it's brightening effect on the skin! Personally I've used Niacinamide on my skin throughout my pregnancy, and it's my skincare secret for looking like I have a 'pregnancy glow' even on the days that I feel like less than 100%.
4. Vitamin C
For those wondering, yes, Vitamin C is safe for use during pregnancy! Woohoo! Some people may be wary of using Vitamin C during pregnancy because some sensitive skin types may feel a bit of stinging while using a higher concentration. However, if you're used to constantly using Vitamin C pre-pregnancy, and at a higher concentration, rest assured that you are able to continue using it throughout your pregnancy.
5. Mineral Sunscreen
With the recent controversies surrounding chemical sunscreens and how they can apparently be absorbed into the bloodstream, it's now recommended that pregnant ladies refrain from using chemical sunscreens during pregnancy. Although there's limited studies on the effects of chemical sunscreens on a fetus, I am going to err towards caution and recommend that you use a mineral sunscreen instead.
This one from Neutrogena is great, and is something I've personally used before and have had pretty good results. The issue with mineral sunscreens is that they may leave a white cast, and full disclosure, this sunscreen may leave a white cast if applied too thickly. So what I've been doing is applying a thin coat on my face and simply reapplying every few hours.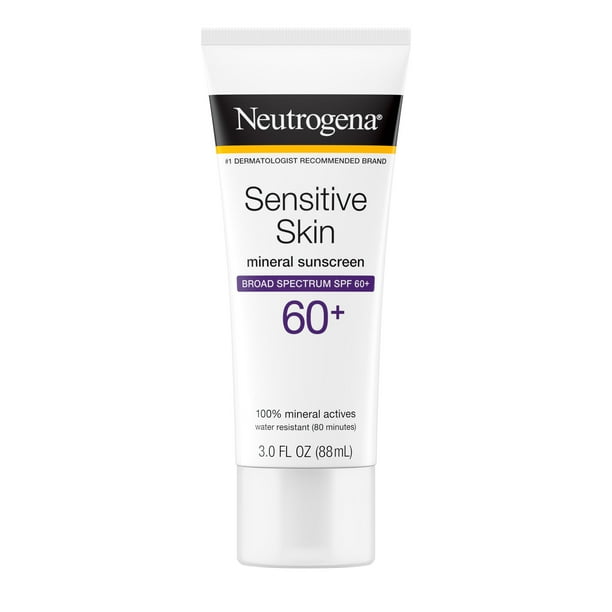 Best Pregnancy Beauty Products For The Body:
6. CeraVe
I love this moisturizing cream from CeraVe for its gentle ingredients and how utterly effective it is for moisturizing even the driest skin. It is honestly the best body moisturizer I've found for dry skin and great to use on your belly to promote elasticity (maybe even prevent stretch marks). I use a generous amount on my belly especially during the days when my belly is stretching out of control, (which seems to happen more often when you reach the third trimester). I also alternate between using this and Bio Oil right out of the shower all over my body to make sure that my skin is getting the hydration it needs on a daily basis.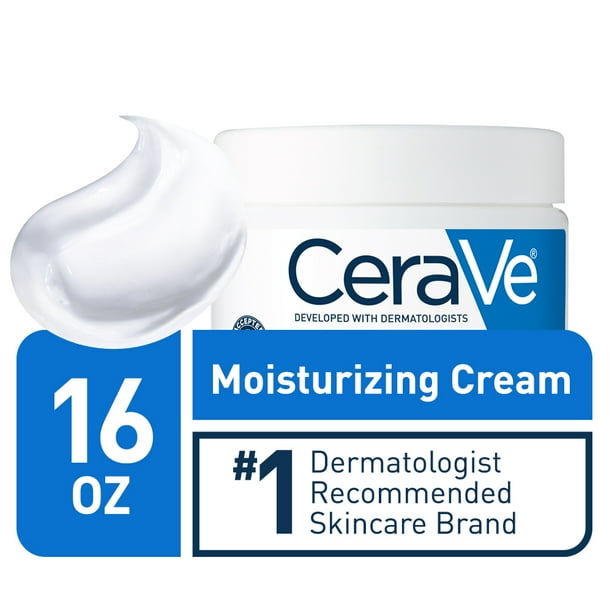 7. Bio Oil
Although getting stretch marks during pregnancy are largely due genetics, there's really no harm using pregnancy-safe products to help the body recover from the stretch marks that may inevitably come during pregnancy. I love to use Bio Oil in conjunction with using CeraVe moisturizing cream to help prevent the onset of stretch marks. When I massage it on my belly right after the shower, and even throughout the day, I instantly feel relief from the uncomfortable stretching skin feeling, whenever it happens.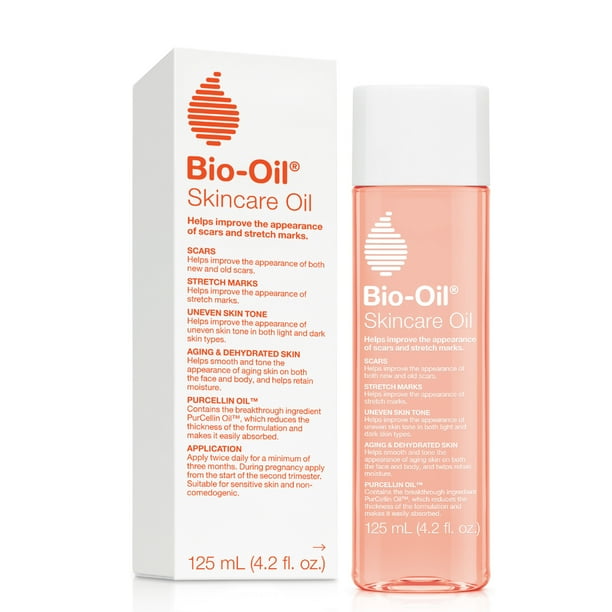 8. Vaseline Petroleum Jelly
Vaseline Petroleum Jelly has always been on my beauty products arsenal, and it's great to know that this is a product that you can continue using during pregnancy. If you have edema and swelling on your feet, you may find that your skin on your feet may feel constantly cracked and dry. Applying this on your feet and heels can help relieve the dry feeling, and will help prevent cracks on your skin which can be so uncomfortable and painful.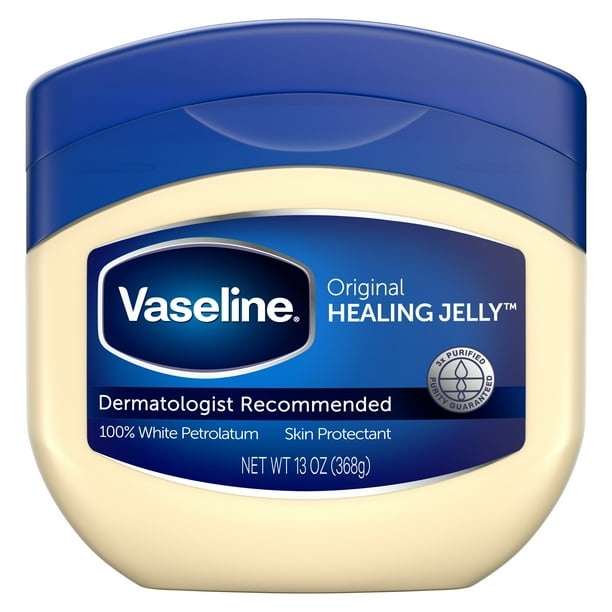 Best Pregnancy Beauty Products For Good Hygiene:
9. Arm & Hammer Toothpaste
One of the things that you may be surprised with is that teeth whitening products are a no-no during pregnancy. How I've gotten around this is using toothpaste with baking soda in the ingredient. I've actually used this toothpaste by Arm & Hammer for years, and have had great results. It uses baking soda as the main ingredient for whitening the teeth, and baking soda is totally safe to use during pregnancy. And honestly, I always feel like my teeth are super clean after using this toothpaste!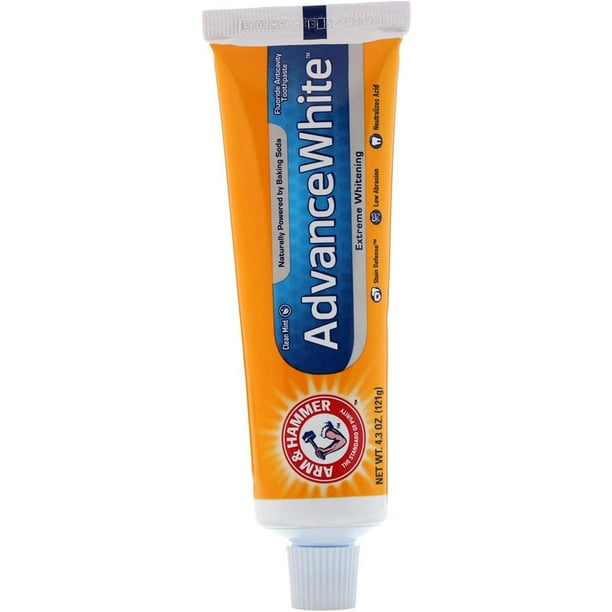 10. Native Deodorant
I have looked high and low, near and far, for a natural deodorant that does the job and I can say that I've found it with this deodorant. This scent, Lavender & Rose is my favourite, and leaves me smelling great throughout the day. It had natural ingredients that are great for use by pregnant ladies, and also has probiotics that help neutralize the 'smelly bacteria' that naturally live in our armpits.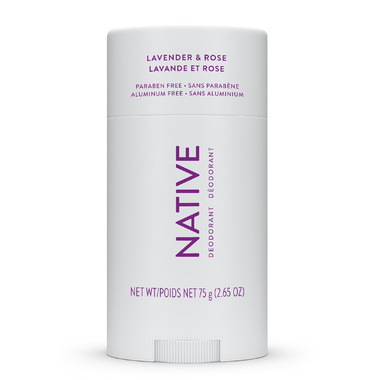 This post was all about the best pregnancy beauty products.
What's your go-to products during pregnancy? Leave a comment below!
Other Posts You Might Like:

The 5 Best Maternity Underwear You Will Need To Help You Feel Beautiful During Pregnancy

10 Top Maternity Items You Need During Pregnancy | All The Things You Need to Enjoy Your Pregnancy

9 Things To Bring To The Hospital | What To Pack In Hospital Bag For Mom